Clamping Elements
PN80-25-1-6B
Rod clamping with maximum clamping force
Pneumatic Rod Clamping
Holding force 674.43 lbs
Holding torque 309.78 in-lbs
Immediate clamping in case of loss of pneumatics: suitable for rods with diameters of 20 mm to 40 mm (0.79 to 1.57 in), the clamping elements LOCKED PN absorb the forces axially and rotationally. With holding forces of up to 8,093 lbs. (36,000 N), they reach or exceed the levels of hydraulic clamps, with lower system costs.

Alongside clamping in both directions of motion, the LOCKED-Family PN also surprises with its compact design. They need less installation space and enable short rod lengths. Many users appreciate the modular system. It allows several segments to be stacked so that the necessary clamping force can be attained for every application.
CAD Drawings
Product-Downloads
No downloads available for this product
PN80-25-1-6B
Pneumatic Rod Clamping
Dimensions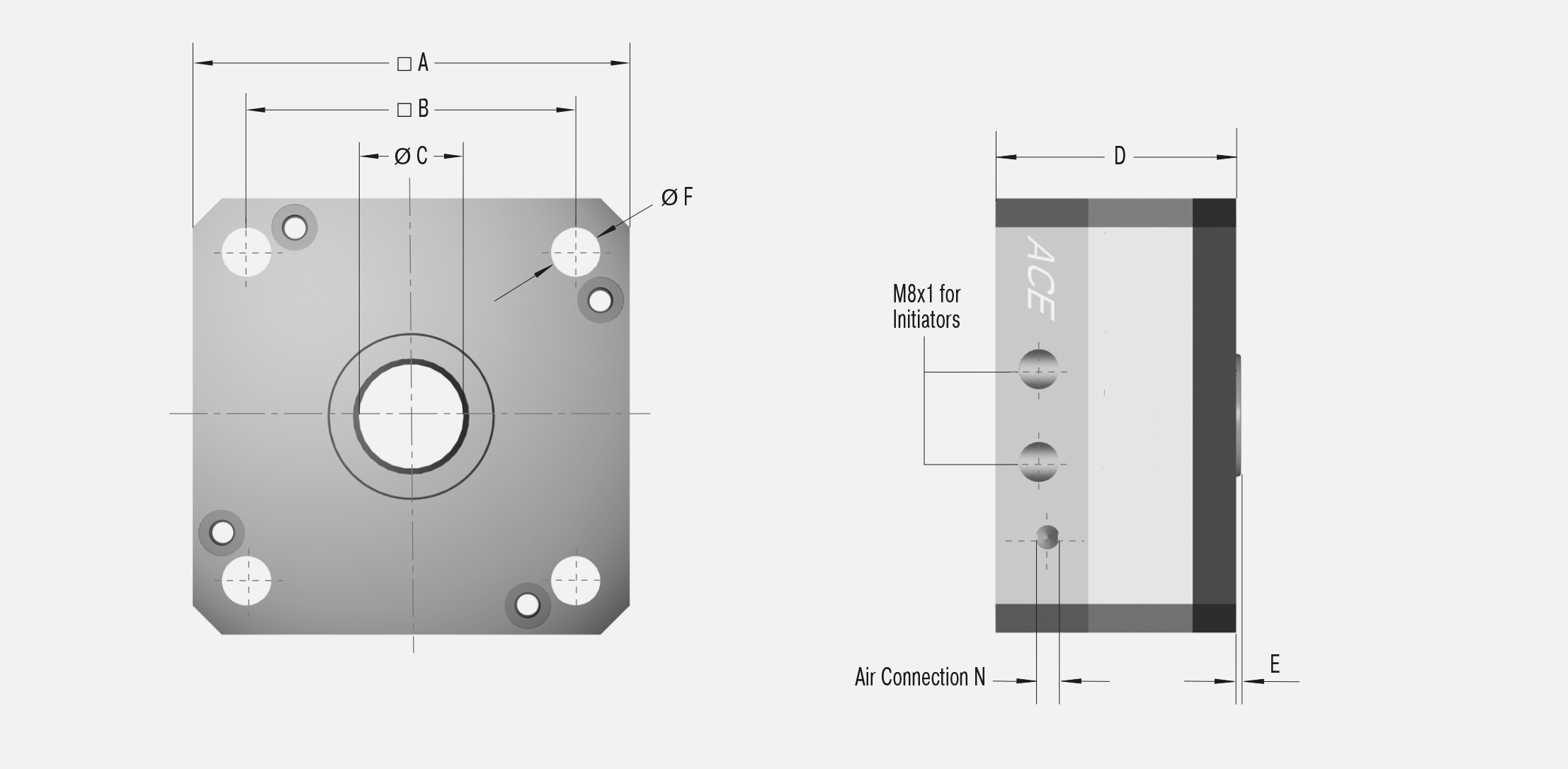 | | |
| --- | --- |
| A | 3.78 inch |
| B | 2.84 inch |
| C | 0.98 inch |
| D | 3.29 inch |
| E | 0.08 inch |
| F | 0.41 inch |
| N | G1/8 inch |
Technical Data
Holding torque 309.78 in-lbs

Holding force 674.43 lbs

Operating pressure 87 psi

Rod diameter Ø 0.79 in to Ø 1.57 in

Clamping cycles 1,000,000

Mounting In any position

Material Outer body: Tool steel

Pneumatic medium Dried, filtered air

Operating temperature range 50 °F to 113 °F

Note

When mounting, use hardened piston rod.

On request

Special designs as for example special diameters and accessories available on request. Also available are versions matching to ISO pneumatic cylinders including base plates coordinated to the dimensions of the flange sizes of standard cylinders according to ISO 15552.
General information
Application Examples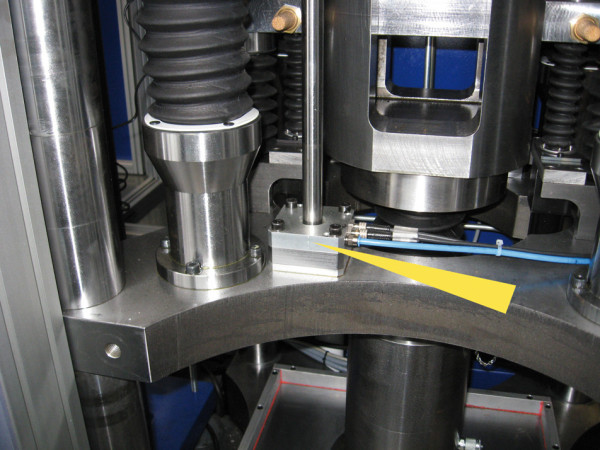 LOCKED PN Rod Clamping
Pneumatic rod clamping allows hydraulic presses to be used for any application. With the help of hydraulic presses, cut ceramic parts are manufactured during the week. So that the rods of the upper and lower stamping plate do not sag when the press is at a standstill over the weekend or during holidays and to avoid having to be setup again on the next working day, PN80-25-2-6B rod clamps are used.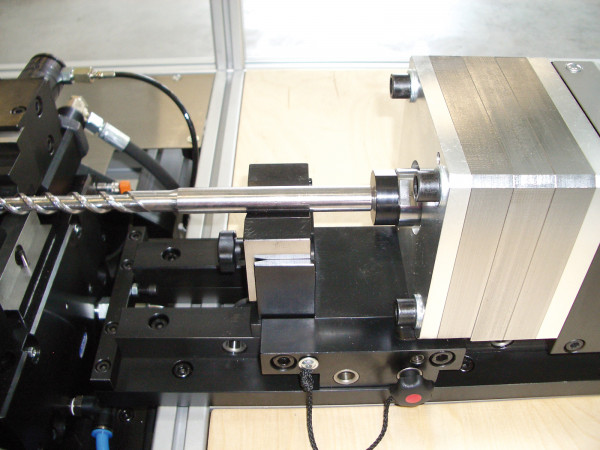 PN - Drilling tools
ACE clamping elements are inserted, as a variable stop, during a joining process for the production of drilling tools. They meet the requirements for a precise positioning of the workpiece head and an adaptation of the length tolerance of up to 0.12 in, ideally. ACE was awarded the contract because the clamping element is attached on a bar and its PN LOCKED series is specifically designed for ...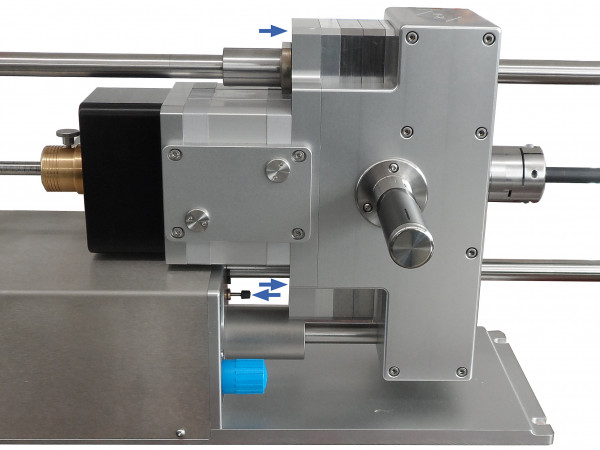 LOCKED PN - Doubly secure cable cutting machine
Absolute safety is required when cutting high-voltage cables for electric and hybrid vehicles. When processing the cables, the head of the machine is driven up against the rear wall. Here, an ACE miniature shock absorber ensures reliable damping in the end position. LOCKED PN-63 clamping elements support this in the event of power outages and together,prevent damage. LOCKED elements suitable ...
Application Areas
Jacking systems
Light presses
Punching/stamping machines
Stacking units
The areas of application for the ACE product family LOCKED PN are mechanical engineering and machine tools.