Industrial Gas Springs – Push Type
GST-40-70-250
Optimized dual force for heavy flaps and wide angle applications
Valve Technology
Extension force max. 1,124 lbs
Stroke - inch
Cover two differing force ranges: Tandem gas springs by ACE are maintenance-free and ready-to-install. Two pressure tubes deliver different extension forces and progression curves. With this type of gas spring you cover the different force ranges between the start and end of an application. ACE provides free specification support to deliver a gas spring that meets your specific application needs. We manufacture and adjusted precisely to the required dynamics of the application.

A comprehensive range of accessories guarantees easy assembly and a broad range of uses, are specifically suitable for heavy loads with large opening angle. Stainless steel versions are available to meet environmental or appearance requirements.
CAD Drawings
Product-Downloads
No downloads available for this product
GST-40-70-250
Valve Technology
Dimensions

| | |
| --- | --- |
| Stroke | - inch |
| Stroke A | 2.76 inch |
| Stroke B | 9.84 inch |
| L extended | 32.48 inch |
Technical Data
Extension force max. 1,124 lbs

Piston rod diameter Ø 0.79 in

Progression According to calculation relating to your application.

Lifetime Approx. 32,808 ft

Operating temperature range -4 °F to +176 °F

Material Outer body, End fittings: Zinc plated steel; Piston rod: Steel with wear-resistant coating

Operating fluid Nitrogen gas and oil

Mounting In any position. Please adopt the mounting points determined by ACE.

End position damping length Application-specific end position damping and extension speed.

Positive stop External positive stop at the end of stroke provided by the customer.

Note

These gas springs are tailored to the relevant application and are therefore not available ex stock.

End fittings

They are interchangeable and if necessary must be positively secured by the customer to prevent unscrewing.

On request

Special oils and other special options. Alternative accessories. Material 1.4301/1.4305, AISI 304/303 (V2A) and 1.4404/1.4571, AISI 316L/316Ti (V4A).
General information
Application Examples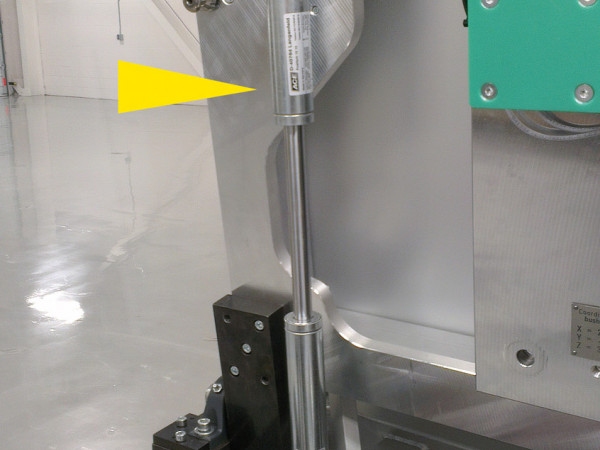 Industrial Gas Springs – Push Type - GST-40 Tandem
Industrial gas springs add support to the muscular strength of the user when opening doors, hoods and covers. Standard models however, which are used for example on vehicle hoods and tailgates, are limited by the functional principle on which they...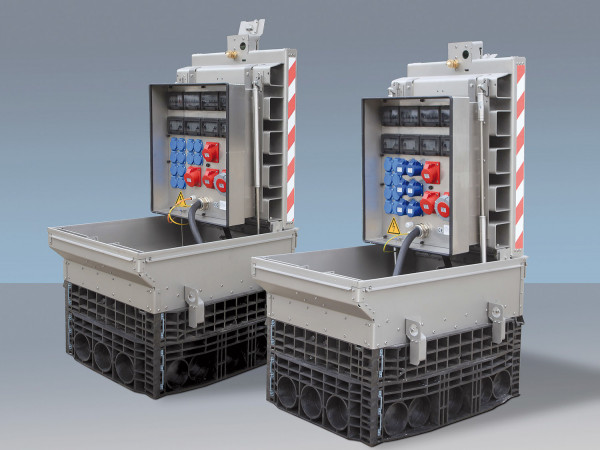 Industrial Gas Springs – Push Type - GST-40 Tandem
Underground distribution systems are visually advantageous. To facilitate their servicing, the heavy covers of the often large supply systems are brought back to the surface with the help of ACE industrial tandem gas springs (push type). This is...
Application Areas
Hoods
Shutters
Machine housing
Conveyor systems
Folding elements
Loading and lifting equipment
Tandem push type gas springs from ACE are used in industrial applications such as in automation and machine building, in the automobile, electronics and furniture industries, but also in medical technology as well as for service hatches.