Clamping Elements
SL35-1-4B
Combined clamping and braking
Safety Clamping for Rail Systems
Holding force 404.66 lbs
Always on the safe side: the safety clamping elements LOCKED SL clamp and brake directly on the clear area of linear module guide rails with forces of up to 2,248 lbs (10,000 N). They are individually adjusted to the linear guide being used and are available for all rail sizes from 20 mm to 65 mm (0.79 to 2.56 in) and profiles from all renowned manufacturers.

Special brake pads made of low wear sintered metal are used for the additional emergency stop braking functions in the safety clamping elements LOCKED SL. The SL product family offers optimum static clamping with a service life up to 1 million cycles or up to 500 emergency braking operations. They also offer low system costs in comparison with hydraulic and electric solutions.
CAD Drawings
Product-Downloads
No downloads available for this product
SL35-1-4B
Safety Clamping for Rail Systems
Dimensions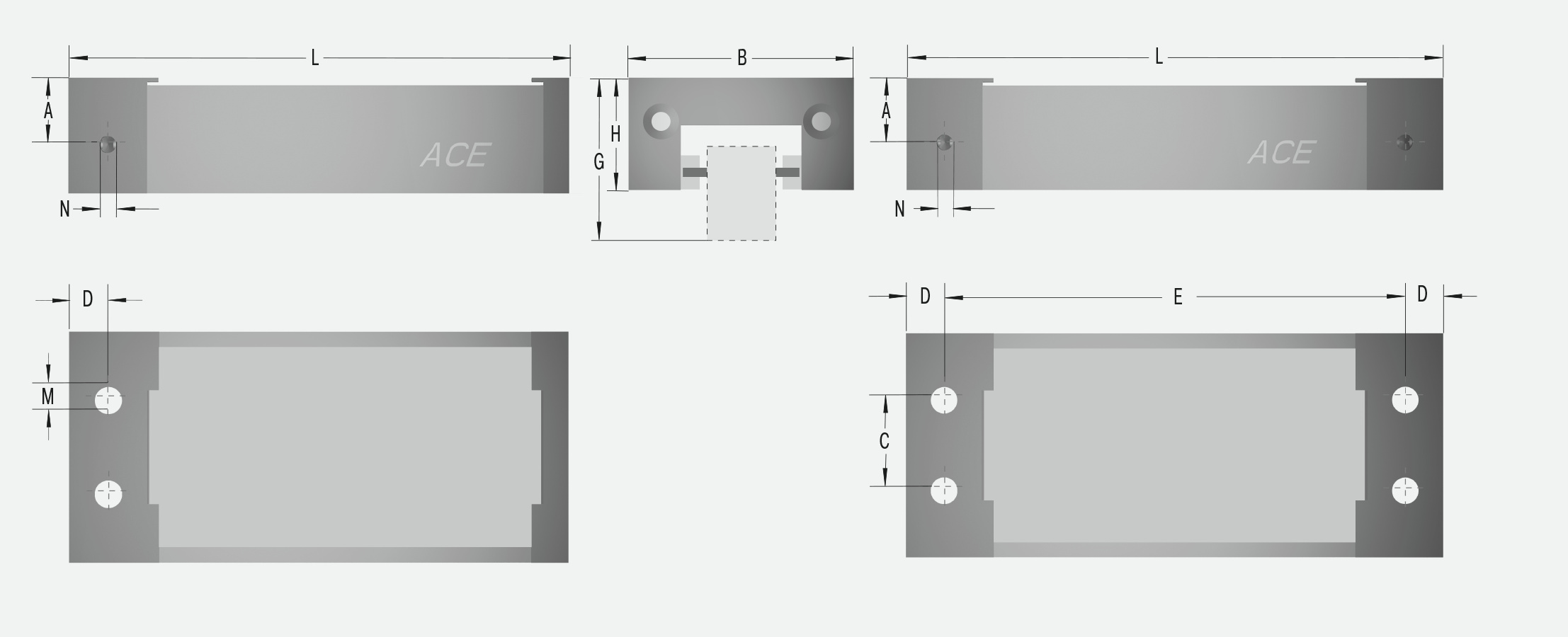 | | |
| --- | --- |
| B | 2.71 inch |
| C | 0.87 inch |
| D | 0.4 inch |
| E | - inch |
| G | 2.17 inch |
| G | 1.9 inch |
| H | 1.65 inch |
| H | 1.38 inch |
| L | 6.16 inch |
| M | M10 inch |
| N | G1/8 inch |
Technical Data
Holding force 404.66 lbs

Operating pressure 58 psi

Rail sizes 0.79 in to 2.56 in

Emergency use 500

Clamping cycles 1,000,000

Mounting In any position

Material Outer body: Tool steel; Brake components: Sintered graphite

Pneumatic medium Dried, filtered air

Operating temperature range 59 °F to 113 °F

Note

If requested installation drawings of the respective types are provided.

On request

Special designs on request.
General information
Application Examples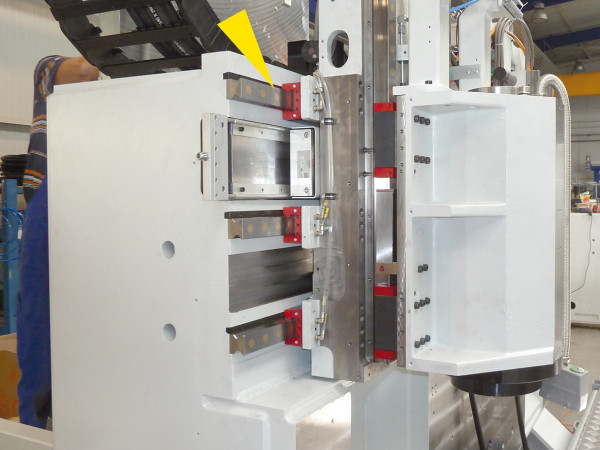 LOCKED SL - Machining position of a special lathe
In order to secure the processing position of a special lathe in both the horizontal and the vertical axis, ACE LOCKED elements of the type SL35-1-6B are installed. They have the further advantage of preventing slippage through the vertical axis in the case of a malfunction. The products used in the SL-series not only have the correct track width and offer very high process clamping forces of ...
Application Areas
Tool machines
Transport systems
Feeder installations
Positioning tables
Assembly stations
The LOCKED-Family SL is particularly used in machinery and special purpose machines.