INNOVACE 2019 is closed
Competition
A design draft with technical proof of function and feasibility is expected.
The adjusting element to be developed should, in contrast to existing door stops/door catch hinges with pre-defined detents or holding stops, realize an infinitely variable positioning and holding function of a vehicle door. This will provide the operator with greater comfort, e.g. in tight parking situations.
The installation position of the adjustment element and the mounting points are to be adopted from existing door stops, i.e. centrally between the door hinges (see Technical Framework)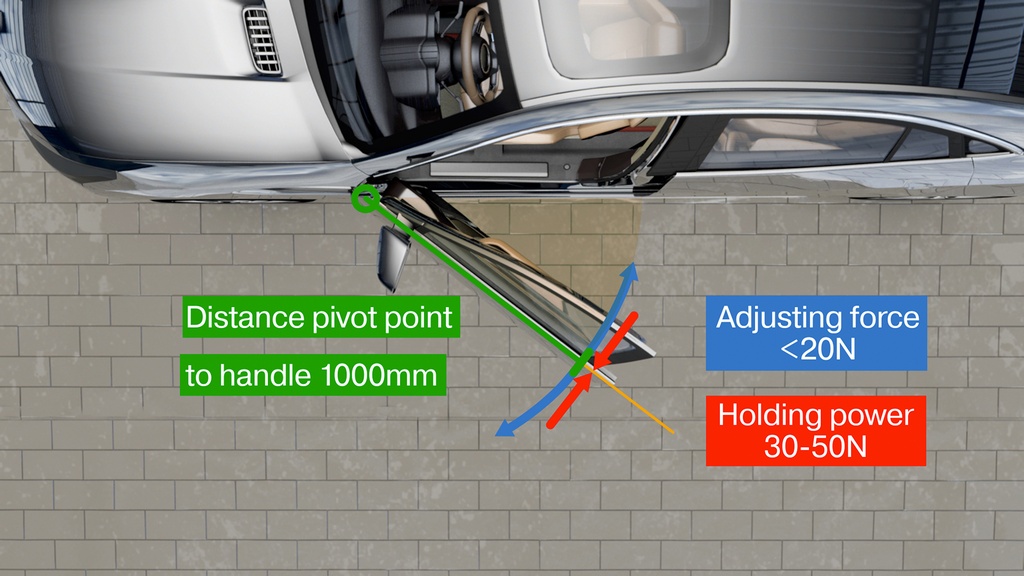 Technical Framework 1
The opening range of the door and thus the infinitely variable functional range of the adjustment element is between 0° and 90°. The adjustment force during door movement should be <20N and the holding force of the positioned door between 30-50N, both measured at the center of the outer door handle.
For the competition, we expect a target price calculation with regard to cost for planned quantities of more than 50,000 units per year.
TECHNICAL FRAMEWORK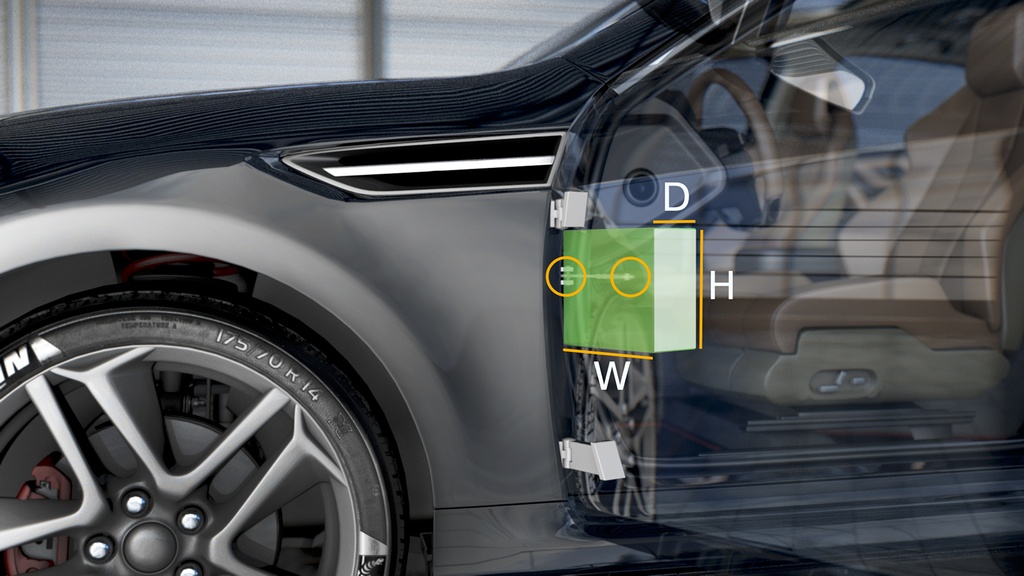 Technical Framework 2
Installation space:
H 150 mm x W 190 mm x D 30 mm
Life cycle:
Min. 50,000 cycles (opening and closing)
Tensile strength:
8.500N with door open (misuse)
Connection:
Use existing connection points of a car door
Video
QUESTIONS
If you have any questions, please do not hesitate to contact us by mail at innovace@ace-int.eu


REGISTRATION
Candidates/applicant teams must register by sending an email to innovace@ace-int.eu . The accompa-nying chair/professor must be named.
PRIZE
The winning team or individual will receive $5,000 in prize money. The accompanying chair receives an additional $2,000.
EVALUATION CRITERIA
Design (30 points):
Concept with mounting points/mounting position
Function (30 points):
Functional verification with corresponding load cases
Price concept (40 points):
Plausible cost estimate