Vibration-Isolating Pads
SL-450-25-F-MP4
Customizable shapes and sizes
Universal Damping Pads
Natural frequency 12 Hz to 50 Hz
Universally applicable and custom manufactured: ACE supplies cushioning pads in the SL-170 to SL-720 range under its brand name SLAB. These universally applicable absorbers are made from highly cushionable elastic PUR materials. The 0.50 in or 1in thick plates can be supplied with a density of 375 lbsg/m3 to1,587 lbs/m3 provide made-to-measure vibration isolation. They can be combined as isolation packages and custom-made to suit requirements, using water-jet cutting. Other made-to-measure options from ACE include on-site vibration measurement and product selection, a special sizing software package, and cost-neutral design.
CAD Drawings
Product-Downloads
No downloads available for this product
SL-450-25-F-MP4
Universal Damping Pads
Dimensions

Technical Data
Standard density 28,10

Stroke 0.49 in inch

Operating temperature range -22 °F to 158 °F

Environment Resistant against ozone and UV radiation. Chemical resistancy on request.

Material Profile body: Mixed cellular PUR-Elastomer (polyurethane)

Standard colour orange

Safety information

Fire rating: B2, normally flammable according to DIN 4102.

On request

Special versions with further dimensions such as thicknesses, colors, shapes and drawing parts e.g. curves.
General information
Application Examples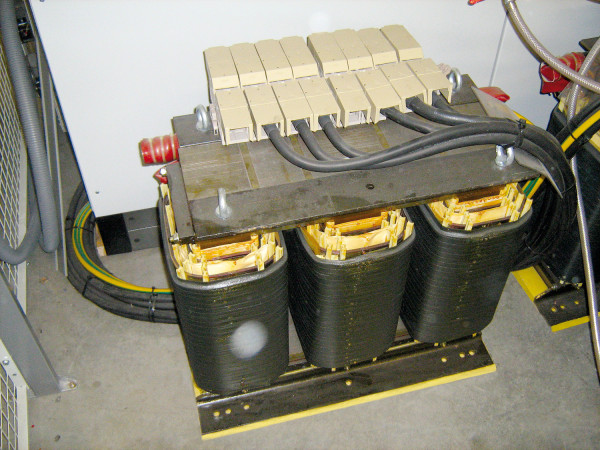 SLAB 170-720 Transformers - sound and vibration
Interference frequencies in a switch cabinet caused two parallel-connected transformers to vibrate so much that working quietly in adjacent rooms was all but impossible. Because they stood on the ground, it was their weight that caused office staff who worked in the same building to feel the effects first hand. The resulting noise was equally bad. ACE-SLAB plates of the type SL-170-25 Fxxxx ...
SLAB 170-720 - Noise reduction
In a hydropower plant, screw pumps caused a noise level of 86 dB. This was happening due to the direct transmission of the forces generated during the pumping process to a water tank. This caused the entire facility to vibrate. The background noise was so loud that it was disturbing power plant employees. By inserting SL-450 and SL-840 SLAB pads between the screw head and the pump, the noise ...
Application Areas
Foundations for presses, plants and machinery
Buildings
Compressors
Staircase bearings
Pipeline insulation
Crane rail systems
Pumping stations and generators
Vibrators and crushing systems
Conveyor technology
Transport routes, bridges
SLAB plates can be used in many applications, such as foundations for plants and machines, compressors, pumping stations, test benches, staircase bearings and generators.