TR93-57
Compact size and soft deceleration
Radial Damping
Energy capacity 814 in-lbs/cycle
Stroke max. 2.24 inch
For long, soft braking action: The TUBUS TR models deliver linear damping forces. These maintenance-free, ready-to-install elements are made of co-polyester elastomer, which only heats up slightly during operation and therefore provides consistent damping.


The radial loading enables a very long and soft deceleration with progressive energy reduction at the end of the stroke. The TR product family has been specially designed for maximum stroke with a minimum height, producing energy absorption per stroke extending from 10.6 in-lbs to 1,292 in-lbs. (1.2 Nm to 146 Nm). The dampers are available in compact formats of Ø 1.14" to Ø 3.94"(Ø 29 mm to Ø 100 mm) and are supplied with a special screw for simple, quick assembly.
Learn More ...
CAD Drawings
Product-Downloads
TR93-57
Radial Damping
Dimensions
| | |
| --- | --- |
| Stroke max. | 2.24 inch |
| A | 3.27 inch |
| B | 3.27 inch |
| C | 3.66 inch |
| D | 4.88 inch |
| M | M8 inch |
| LM | 0.31 inch |
Technical Data
Energy capacity 814 in-lbs/cycle

Energy capacity emergency use 1,080 in-lbs/cycle

Energy absorption 25 % to 45 %

Dynamic force range 49 lbs to 1,686 lbs

Operating temperature range -40 °F to 194 °F

Construction size 1.14 in to 3.93 in

Mounting In any position

Material hardness rating Shore 40D Shore

Environment Resistant to microbes, seawater or chemical attack. Excellent UV and ozone resistance. Material does not absorb water or swell.

Impact velocity range Max. 16.4 ft/sec

Torque max. M5: 2.21 ft-lbs
M6: 4.43 ft-lbs
M8: 14.75 ft-lbs

Note

Suitable for emergency stop applications and for continous use. For applications with preloading and increased temperatures please consult ACE.

Safety information

Mounting screw should additionally be secured with Loctite.
General information
Application Examples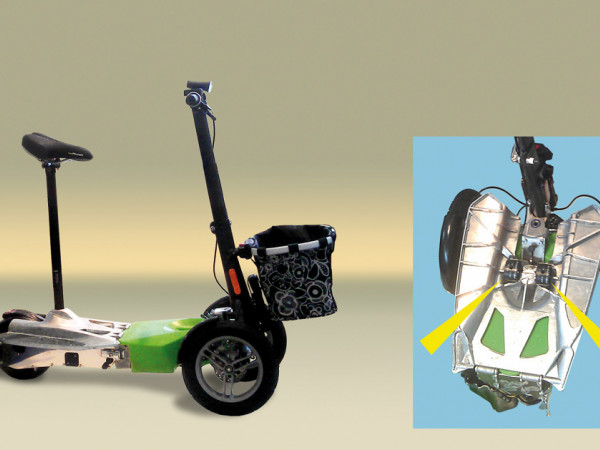 TUBUS-TR e-Scooter
TUBUS bumpers make driving an e-scooter a real experience. The footboard of an electric scooter should be dampened to enable the driver to experience a comfortable ride even over potholes and other bumpy surfaces. Ideally, the characteristic line should be furnished with a soft increase in force over a long stroke. The elegant look of the scooter as well as the folding mechanism designed to ...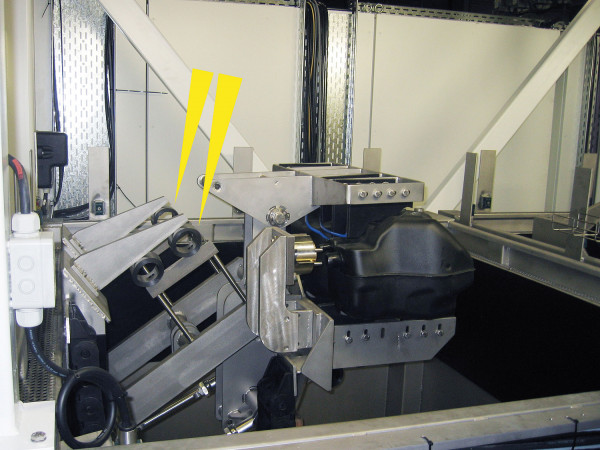 TUBUS-TR End position absorption on the hydraulic drive
TUBUS bumpers safeguard hydraulic cylinders. In a testing facility for vehicle tanks, the test specimens are pulled out of the water with a support arm. A hydraulic cylinder carries out the swinging movement and is attenuated in the end position by two TUBUS TR85-50. Even if this work could be taken over by other absorber solutions, the energy balance clearly speaks for the benefits of the ...
Application Areas
Furniture industry
Sports equipment
Linear slides
Pneumatic cylinders
Handling modules
machines and plants
Stacking units
Electro-mechanical drives
Conveyor systems
Dock constructions for shipbuilding
The TUBUS TR products are suitable as end position dampers in linear axes, in tool making and tool machines, in hydraulic and pneumatic equipment, handling equipment and other applications.